Landscaping San Antonio
Things We Can Do For You
LANDSCAPE DESIGN
Whether we are planning a surprising new landscape, or up on an existing one, we have a tendency to use the proper landscape style practices and plant materials for every location and exposure.​
LANDSCAPE MAINTENANCE
Many residential and commercial customers realize the benefits of having routine periodic tree maintenance done on their property and contract with us to manage the time frames for this work and get it done.
LANDSCAPE INSTALLATION
Affordable landscape installation team will take your design and turn your dream into a reality. Using the highest quality plant material, soils and mulches, natural stone products and paves, we will transform your space into a place you'll want to spend time in.
Emergency Tree Removal
Often after large storms we are left with cleanup that can be very difficult as well as time-consuming. We enjoy taking good care of our customers and are happy to remove some of those hazardous branches that have been damaged. Often after a storm branches that have not been properly thinned or pruned can sometimes damage property and roofs.
Tree beautification
There are many ways people try to beautify their home or business but by far beautifying the trees that are already at your home or business is a great way to bring Beauty out by not adding anything more than time and experience. Our experts here know how to beautify trees by creating not only beautification but your trees will be healthier as well. As a part of the beautification we offer for trees we also can install small micro lights to give the tree a beautiful ambiance.  This service can often be used as preventative maintenance as well. Using the service is a great way to ensure power lines to your home and Business stay intact even after large storms. Many people enjoy this service and use it for some of the large oak trees in their backyards. Wrapping lights around the tree creates a unique look and feel for anyone's home or business. Many local businesses and restaurants have used this service seasonally and even as something to create a unique space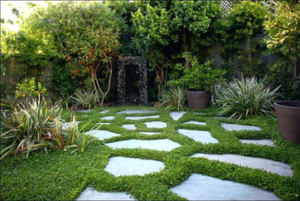 Tree Demossing
Moss can be a big problem in the San Antonio area to say the least. If you live in an area that has a lot of moisture, when combined with the natural high humidity found in the San Antonio area it can cause moss to grow all over the trees in your landscape. Moss itself is harmless but could also indicate that your trees are not as vigorous as they should be. Moss, algae and lichens can overtake the trees in your yard and leave a dull grey/green mess that really hurts the overall appearance of your landscape. Removing large amounts of moss from trees takes the right know how, chemicals and equipment to get the job done properly. Most homeowners that attempt to do this tree task themselves find it very difficult and that the moss does not stay away for very long. You best chance to get more satisfying and long lasting results is to have us do the moss removal at your San Antonio home for you.
Ball Moss Removal
While pruning, branch removal and hand removal can get up to 95% of the ball moss off your trees it will still leave behind some seeds that will eventually grow more moss again. Taking these steps however will significantly improve the looks of your landscape for the time being. There are many different varieties of trees in San Antonio and the surrounding area. It is a tree growing environment that can support anything from palm trees to pine trees. One of the problems with trees here is that since there are only a few months of cooler weather that makes for a long tree growing season. It also means that the trees at your home or place of business are going to need some attention in the form of maintenance at some point during each year. When that time comes we would very much like to be your tree service provider of choice in the San Antonio area. Our highly knowledgeable San Antonio arborists have built our company's excellent reputation by combining skilled tree service work with outstanding customer service. To put it simply, we consider no type of San Antonio tree service work to be too big or too small and we are truly not satisfied with any tree project we have completed until you are happy with it too.
Brush/Land Clearing
One of the surest ways to get on the bad side of one of your San Antonio neighbors is to let a part of your landscape become overgrown with weeds, vines and other vegetation. This is the perfect breeding ground for rodents, snakes, insects and other unwanted pests. They will not only affect you but they will affect your neighbors also. No mower can handle going into these areas and you certainly don't want to clear thick underbrush by hand. Fortunately we have the right people and the right equipment in place to help you quickly and affordable clear any area in your yard of unwanted brush. Land clearing is a one of the specialties that we do as far as tree services are concerned too. If you want to do something like add an inground pool to your backyard or put an addition on your home but you have some trees in the way; that is something we can easily rectify for you. We can get rid of any unwanted trees you have in an area and remove any brush in that area too so the land is completely cleared and you can use it for any purpose you desire.
​ We Service Tree Maintenance (Residential / Commercial /Industrial)
There is nothing more unsightly than a San Antonio home or business that has unhealthy and unkempt trees in their landscape. No matter how good the rest of your landscape and buildings look, if your trees look bad it will severely take away from the overall look of everything else too. The next time you are driving or walking in a neighborhood take a note of the homes that stand out to you and look good; you most likely will notice they all have one thing in common and that is well trimmed, pruned and healthy trees. What should be the main goal of any tree service company you hire in San Antonio? The answer to that is getting the trees in your landscape to look great and keep them as healthy as possible. Trees are a gift from nature. They clean the air you breathe, they are a huge part of the ecosystem and when they are trimmed right they add to the beauty of your home or business substantially. That is why you need expert tree services like ours to help promote the overall health and good looks of the trees found on your San Antonio property.
Our San Antonio tree maintenance services can be done in one of two ways:
Many residential and commercial customers realize the benefits of having routine periodic tree maintenance done on their property and contract with us to manage the timeframes for this work and get it done. If you choose to have our skilled arborists do routine scheduled tree care for you, then it is one less thing for you to worry about. You can rest assured that our overall tree management and maintenance programs will expertly handle all your tree care needs at the proper times of year. Other customers choose to call us when they need some specific tree care done and that is perfectly OK with us too. Maybe you have some bushes or shrubs that are overgrown at your San Antonio, Texas home or your tree canopy is getting too thick and your grass underneath is dying because of it. Those are all things you can call us for and we will promptly get you on the schedule to properly take care of them for you. If you are not exactly sure what tree services need to be done at your San Antonio home or business we would be more than happy to meet with you and assess the overall condition of your trees. We offer this service totally free and at that time we will give you our expert opinion on the services your trees need and an estimate of the cost to do those tree care services for you. Poor tree health is like any medical problem that goes untreated; the longer you wait the harder it is for your trees to make a full recovery. So call us to schedule your free San Antonio tree health assessment as soon as possible.
Emergency Tree Services
Unfortunately Mother Nature does not punch a time clock and the San Antonio, Texas area is known for having sudden and severe storms pass through the area at any time of the day or night. Many times these storms will severely impact the trees in your yard. If you have suffered tree damage from a storm that has resulted in such things as large limbs ending up on your roof or an entire tree blocking your driveway then we are here to help. We provide some of the fastest and most reliable emergency tree service in the entire San Antonio area. Once we get your call we will respond to your tree emergency as quickly as possible. We even have the ability to quickly increase our manpower and emergency crews if a storm is severe enough. When we arrive at your home we will quickly assess what it will take to remove any downed trees or parts of them and also provide you with an estimate to do the work. Best of all, unlike some of our competitors, our emergency tree service pricing stays the same even if a wide area of San Antonio has been affected by a strong storm or violent winds.
Tree Trimming
Yearly tree trimming is highly necessary to maintain an overall healthy condition for not only the trees in your landscape but the surrounding foliage and vegetation in it too. The removal of overgrown branches allows healthy air flow to all parts of your trees and also allows vital sunlight to get to the other grasses and plants underneath your trees too. It just so happens to be a type of tree service that our skilled arborists are excellent at too. Our Certified arborists are highly familiar with exactly how to trim all the different varieties of trees found in the San Antonio area to help keep them healthy and looking great all year round.
Here are some of the various kinds of tree trimming services we specialize at:
Tree Thinning
Shrub Trimming
Tree Beautification and Art
Dead Branch Removal
Hazard Branch Removal
Tree Shaping
Seasonal Overgrowth Cutbacks
Canopy Thinning
Canopy Raising or Lowering
Tree trimming at your San Antonio home or business can be done at any time of year. The most critical time for it to be accomplished is in the fall so it helps the trees in your landscape maintain their health through the colder months and in the spring to help promote healthy leaf and flower production.
​Proper tree trimming is also a huge part of tree beautification too. Good looking trees will make your home or business stand out from all the rest. That is why real estate agents often recommend homeowners get tree work done on their yards before putting their house up for sale. Our skilled arborists will work their magic on the trees at your San Antonio home or business to make them look their absolute best.
​Tree Pruning
Another extremely important aspect of tree care that will help keep your trees healthy and looking good is periodic tree pruning. The highly skilled tree technicians we employ are experts at performing this important tree service. Tree pruning removes specific dead, damaged, misshapen and diseased branches from a tree. This improves the looks of the tree and makes it healthier because it becomes less susceptible to such things as decay and insect infestation. What are the biggest benefits of tree pruning in San Antonio? Here are a few of them: Aesthetics – Proper tree pruning will significantly improve the looks of any landscaping. The elimination of unwanted branches will help keep your trees shaped proportionately for their age. Safety – Trees growing in ways which they shouldn't will make for some very hazardous conditions around your landscape. Pruning your trees helps to promote safety by doing such things as keeping branches away from power lines and also give passing motorists a clear line of sight. Tree health – Unhealthy trees not only look bad but can severely impact the overall health of the plants, shrubs and grasses around and under them too. Pruning trees will keep plant diseases from spreading, reduce insect infestation in the yard and also allow vital air and sunlight through to where it is needed. It takes a vast amount of knowledge to know how to properly prune the trees in your San Antonio yard. It's something that you really don't want to attempt yourself unless you really know what you are doing. Improper pruning can have a negative impact on both a tree's health and its future proper growth. With the affordable pricing we offer its best just to let our highly skilled and knowledgeable arborists successfully complete this task for you.
Why Choose Us?
Why do people tend to rave about the tree service work we provide them with? It all starts with the level of expertise we bring to each tree service task that we do. Our highly educated team of skilled arborists has access to the best equipment and will only use the latest proven tree care methods to get the job done when they are working on the trees at your home or business. They pay attention to even the smallest of details and you will find their customer service is second to none too. ​We not only do fantastic tree work but we also do it at some of the most competitive and affordable prices you will find in the San Antonio area. No job is too big or too small and it does not matter whether you are a home or business owner because we will do whatever it takes to make your trees as healthy as possible and also keep them looking great. So the next time you have the need for expert tree service in the San Antonio area, make us your first call and we will show you exactly why you will never want to call anybody but us to handle any of your tree care needs ever again.